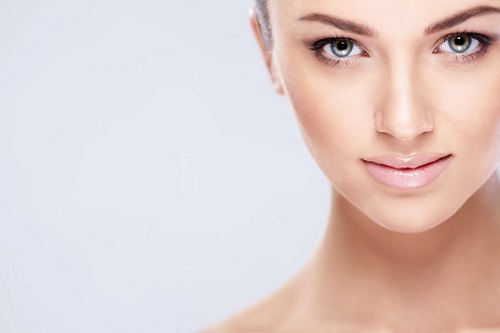 Electrolysis is the ONLY process of PERMANENT HAIR REMOVAL approved by the FDA and AMA.
Research shows that regardless of the modality used, it is ultimately the skill of the electrologist that makes the difference.
You have the precision expertise of 40 years of experience with Barbara J Midure, LE, LFS!
Get Your Free Consultation
Call Barbara now: 561-859-3672
WANT YOUNGER LOOKING SKIN?
Ask Barbara About Dermaplane!
Let's hear it from Barbara's clients!
Fabulous service! Since I found Barbara and her great service, I have seen great improvements on my facial hair. I am a very happy client!
Barbara is an expert and a professional. I have been going to her very clean, sanitary location since March 2019 for facial electrolysis. She is focused and knows just how to handle a delicate situation. I found Barbara online and I could not be more pleased with her services.
Barbara is fast and efficient in her work. I could see very quick progress with my facial hair disappearing after the first 4 weeks of treatment. My face feels smooth and natural, and I am thrilled. Very affordable too. I am so happy I found her.
I went to Barbara for dermaplaning. First time, and I was hesitant, but being the professional Barbara is, she made me feel comfortable and at ease. She took her time and explained what this was all about. My skin felt amazing afterwards. So glad I did it and will be back. She was patient and on time.
I have been a client of Barbara's for several years, and I'm so satisfied with her work and her professionalism. I see her for both electrolysis and dermaplane, and wish I had started years earlier. Barbara is friendly and professional as well as accommodating and flexible. She maintains strict sanitary protocols, which has always been important but even more so since Covid. She is gentle and obviously skilled in her field, and if you follow her instruction and stay on course and on schedule with your treatments, you will be amazed with the results! Electrolysis performed by Barbara provides permanent hair removal, and dermaplane will provide a glow of your skin that you won't want to cover with makeup! Call Barbara today and give yourself this wonderful gift! You deserve it and you'll love it!
Barbara is extremely knowledgeable regarding her profession and has decades of experience, which is something I felt was important for me. I wanted someone who reached a level of expertise within this field, which is difficult because not a lot of people do this. Her room is a very clean environment. Barbara is very good at what she does, and you must do exactly what she says after your treatments to ensure you are healing properly. This is the ONLY PERMANENT solution to getting rid of hair, especially facial hair. You are in great hands with Barbara, and she will guide you throughout the entire process. Don't be afraid to ask questions. I asked tons, and she answered them all and then some. She's super sweet and amazing to work with. I am in love with my results so far.
Barbara did an amazing Dermaplane treatment on my face!!!
Plan well in advance for hair removal for your wedding, trips and cruises. You owe it to yourself and your partner.